What's the Humanities Center?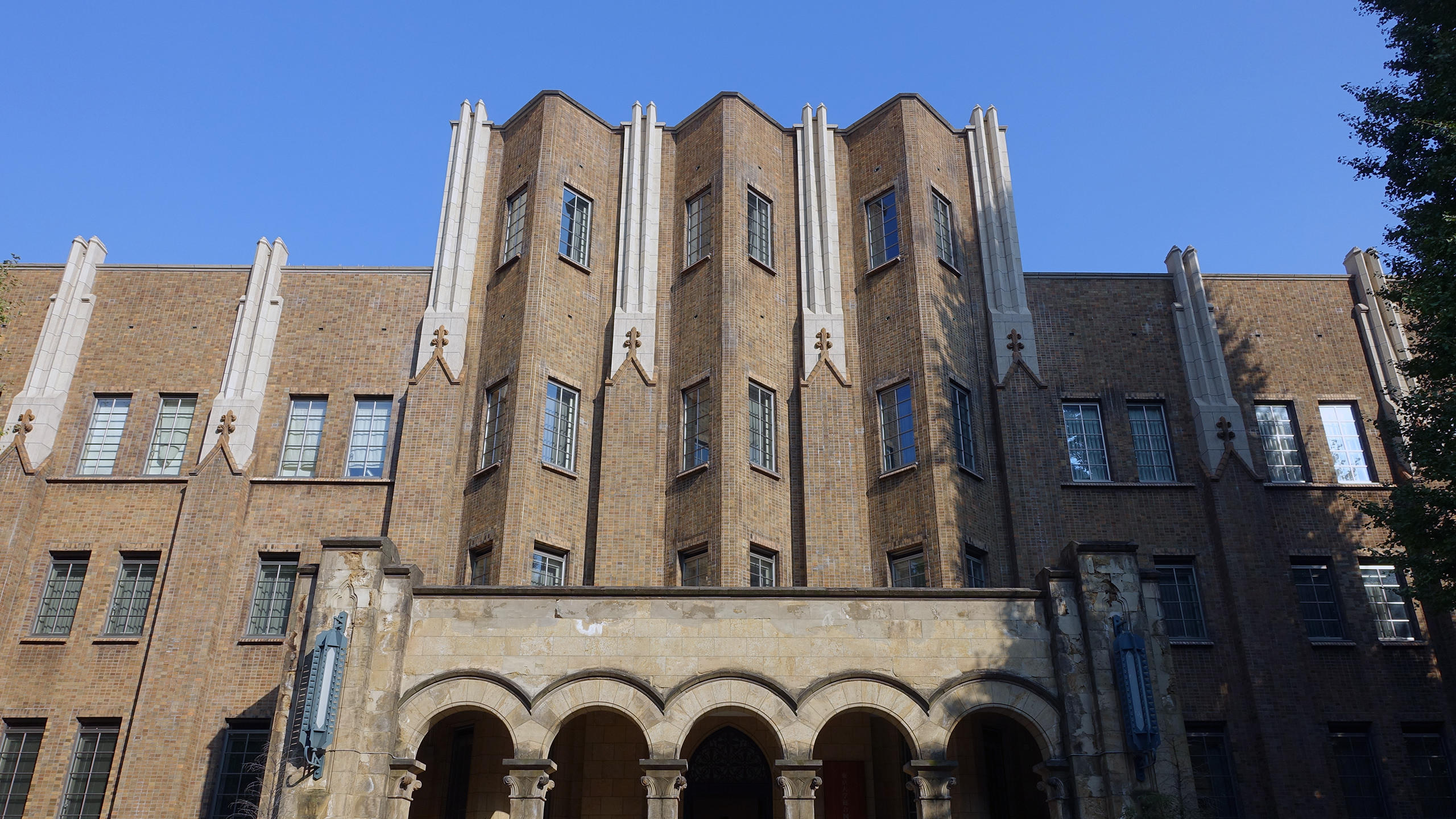 Since its establishment, the University of Tokyo has contributed greatly to scholarship in Japan and the world across many disciplines in the humanities as in other fields. As a way to respond to the rapid social transformations now underway on a global scale, there is a real need to create a new academic domain with the humanities at its core. In addition, as the University of Tokyo New Library Plan brings new research resources to light, there is a growing enthusiasm for having the outstanding researchers who are dispersed throughout the university come together and interact with one other.
To meet these needs, and with financial support provided by the LIXIL Group Corporation and its chairman, Mr. Yoichiro Ushioda, the Humanities Center (HMC) was established on July 1, 2017 as a University of Tokyo collaborative research consortium between eight university departments including the Graduate Schools of Law and Politics, the Graduate School of Humanities and Sociology, the Graduate School of Arts and Sciences, the Graduate School of Education, the Graduate School of Interdisciplinary Information Studies, the Institute for Advanced Studies on Asia, the Historiographical Institute, and the General Library. The HMC aims to become a platform for new cross-departmental research collaboration among outstanding researchers in the humanities and adjacent fields including philosophy, history, language, literature, education, art, architecture, and the culture of everyday life.
HMC Follows (As of April 1, 2019)

*

Steering Committee Member
Director, HMC
Name
Mareshi Saito

*

Academic position
Professor, Graduate School of Humanities and Sociology
Graduate Schools of Law and Politics
Name
Yoshiaki Morozumi

*

Academic position
Professor
Graduate School of Humanities and Sociology
| | |
| --- | --- |
| Name | Daigo Isshiki |
| Academic position | Project Assistant Professor |
Name
Kaori Karasawa

*

Academic position
Professor
| | |
| --- | --- |
| Name | Kenji Sato |
| Academic position | Professor |
| | |
| --- | --- |
| Name | Jun Suzuki |
| Academic position | Professor |
| | |
| --- | --- |
| Name | Masahiko Abe |
| Academic position | Professor |
Graduate School of Arts and Sciences
Name
Shiji Kajitani

*

Academic position
Professor
Name
Takumi Moriyama

*

Academic position
Professor
| | |
| --- | --- |
| Name | Teruomi yamaguchi |
| Academic position | Associate Professor |
| | |
| --- | --- |
| Name | Maki Sato |
| Academic position | Project Assistant Professor |
| | |
| --- | --- |
| Name | Kumiko Nagai |
| Academic position | Associate Professor |
| | |
| --- | --- |
| Name | Ai Kihara-Hunt |
| Academic position | Associate Professor |
| | |
| --- | --- |
| Name | Kiyohiko Sugiyama |
| Academic position | Associate Professor |
| | |
| --- | --- |
| Name | Taihei Okada |
| Academic position | Associate Professor |
| | |
| --- | --- |
| Name | Masaaki Takeda |
| Academic position | Associate Professor |
| | |
| --- | --- |
| Name | Marsha Henry |
| Academic position | Visiting Researcher |
Graduate School of Education
Name
Toshihiko Endo

*

Academic position
Professor
| | |
| --- | --- |
| Name | Yoshihiro Kokuni |
| Academic position | Professor |
Graduate School of Interdisciplinary Information Studies
Name
Shunya Yoshimi

*

Academic position
Professor
| | |
| --- | --- |
| Name | Aya Ikegame |
| Academic position | Associate Professor |
Institute for Advanced Studies on Asia
Name
Norihisa Baba

*

Academic position
Professor
| | |
| --- | --- |
| Name | Crispin Nicholas Bates |
| Academic position | Visiting Professor |
Historiographical Institute
Name
Hideo Yamaguchi

*

Academic position
Professor
| | |
| --- | --- |
| Name | Yosuke Onoe |
| Academic position | Professor |
| | |
| --- | --- |
| Name | Fuyuko Matsukata |
| Academic position | Associate Professor |
General Library
Name
Yoshiko Kojo

*

Academic position
Professor
Honorary Fellow
| | |
| --- | --- |
| Name | Yoichiro Ushioda |
| Affiliation | LIXIL Group Corporation |
HMC Executive Office
| | |
| --- | --- |
| Name | Tomotaka Kawamura |
| Academic position | Academic Support Staff |