The Humanities Center (HMC) is a collaborative research institute that aims to newly create collaborative, interdepartmental research platforms for outstanding researchers in the humanities and adjacent fields. It covers a wide range of fields, including philosophy, history, language, literature, education, art, architecture, law, politics, and the culture of everyday life.
Since our founding, the University of Tokyo has made significant contributions to scholarship in Japan and around the world in many disciplines in the humanities and other fields. Today, there is strong demand for the creation of new academic domains that take the humanities as core knowledge for responding to rapid social changes that are currently progressing on global scales.
On July 1, 2017, therefore, eight departments and organizations at the University the Graduate Schools for Law and Politics, the Graduate School of Humanities and Sociology, the Graduate School of Arts and Sciences, the Graduate School of Education, the Interfaculty Initiative in Information Studies, the Institute for Advanced Studies on Asia, the Historiographical Institute, and the General Library established the HMC as a collaborative research organization and are fulfilling its responsibilities.
The HMC has two constituents. The first is the LIXIL Ushioda East Asian Humanities Initiative, which conducts activities through Planned Research Projects for cooperative research between multiple researchers from collaborating institutions, and through Open Research Projects (A) that support overseas collaboration among individual researchers belonging to collaborative institutions and Open Research Projects (B) that support international research meetings, including those held online. Collaborative researchers join the HMC as fellows. The second is Humanities Liaison, newly created in the 2020 school year, which establishes a University Research Administrators (URA) system with the aim of transcending existing frameworks to develop a wider range of research activities.
Logo concept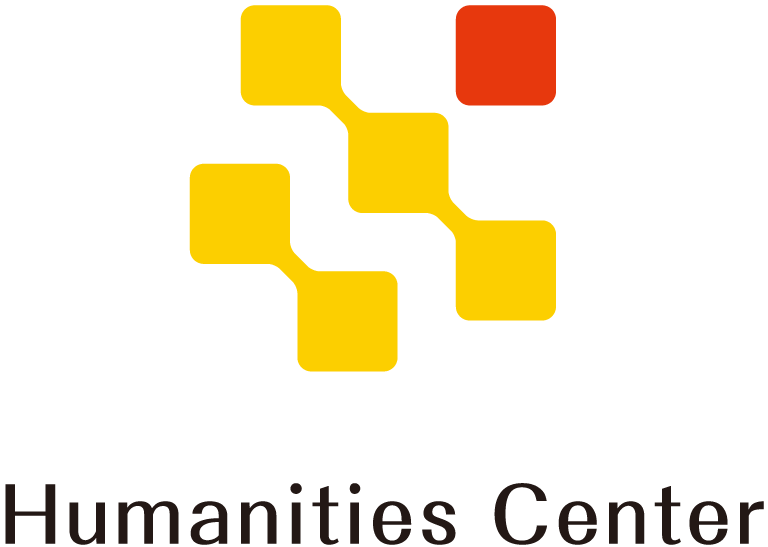 The squares in the logo represent information, with the orange square in particular representing mature knowledge. Overall, the logo expresses the idea that collaborating departments are connected, sharing information and consolidating mature knowledge into the HMC.
Location and contact information
The University of Tokyo Humanities Center (HMC)
Fourth Floor, General Library
7-3-1 Hongo, Bunkyo, Tokyo 113-8654
Email: humanitiescenter.utokyo[at]gmail.com