Vol. 4.
Inquiry on Sexuality in Wartime and Military Occupation—Documentation on the Philippines from the Perspective of Previous Research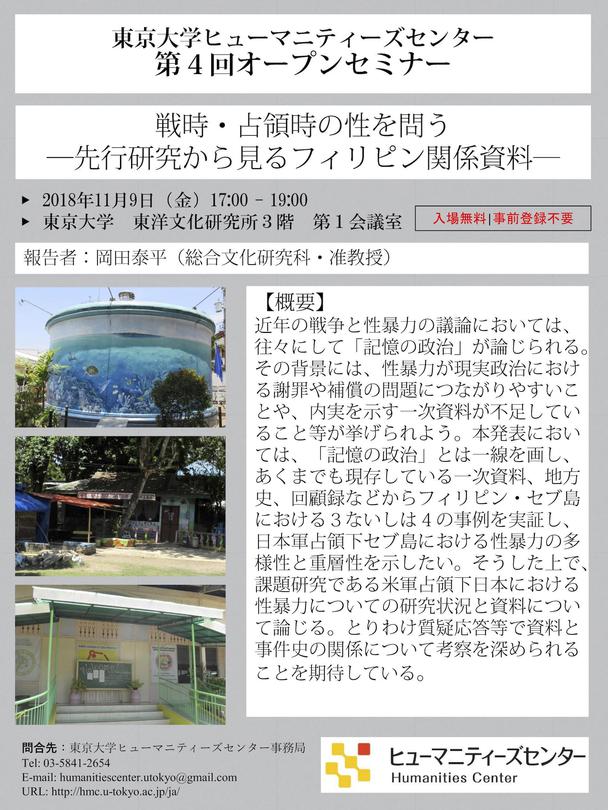 Speaker: Taihei Okada (Graduate School of Arts and Sciences)

Recent discussions of war and sexual violence often take into account the "politics of memory." In terms of background one could cite, for example, the fact that sexual violence is likely to be connected in real politics to the issue of apology and reparations, as well as the fact that there are few primary sources clarifying the truth of past events. This presentation aims to clearly demarcate the "politics of memory" and verify three or four case histories from Cebu Island in the Philippines based entirely on existing primary materials, regional history, and memoirs; and to reveal the diverse and multilayered nature of sexual violence on Cebu under Japanese military occupation. This will then become the basis of a discussion of the research situation and materials related to research on the main topic of sexual violence in Japan under U.S. military occupation. In particular, the discussion is expected to deepen the inquiry into the relationship between materials and case histories through question-answer and other methods.